Business and Operational Management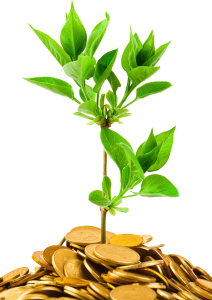 The outcome of business operations is the harvesting of value from assets owned by a business. An example of value derived from a physical asset, like a building, is rent. An example of value derived from an intangible asset, like an idea, is a royalty. The effort involved in "harvesting" this value is what constitutes business operations cycles.
Business operation encompasses three fundamental management imperatives that collectively aim to maximize value harvested from business assets:
1. Generate recurring income
2. Increase the value of the business assets
3. Secure the income and value of the business
The important steps in a business are
Business Plans :-
Planning is one of the most important parts of running a business, no matter whether it is a large multinational corporation trying to plan an expansion or a small business launching an exciting new product. It is easy to start a project, but without careful planning it is like setting off on a journey to an unknown destination without a roadmap. You might manage to make it to your destination eventually, but don't be surprised if you get really lost on the way! As a small business owner it is very tempting to neglect planning altogether, especially if you are the only person in the company. After all, planning can be a time-consuming process and for small business owners time spent planning is likely to be time when they are not earning any money. But the benefits of good planning will far outweigh any temporary loss of earnings.
Incorporation and Registration
USA Business Type
Sole proprietorship : a business consisting of a single owner, not in a separately recognized business form.
General partnership : is a partnership in which all the partners are jointly liable for the debts of the partnership. It is typically created by agreement rather than being created by a public filing.
LP (limited partnership): a partnership where at least one partner has unlimited liability and one or more partners have limited liability.
LLP : (limited liability partnership): a partnership where a partner's liability for the debts of the partnership is limited except in the case of liability for acts of professional negligence or malpractice. In some states, LLPs may only be formed for purposes of practicing a licensed profession, typically attorneys, accountants and architects
LLLP : (limited liability limited partnership): a combination of LP and LLP, available in some states.
LLC : , LC, Ltd. Co. (limited liability company): a form of business whose owners enjoy limited liability, but which is not a corporation.
PLLC : (professional limited liability company): Some states do not allow certain professionals to form an LLC that would limit the liability that results from the services the professionals provide such as doctors, medical care; lawyers, legal advice; and accountants, accounting services, when the company formed offers the services of the professionals.
Corp., Inc. : (Corporation, Incorporated): used to denote corporations (public or otherwise). These are the only terms universally accepted by all 51 corporation chartering jurisdictions in the United States.
Professional corporations : (abbreviated as PC or P.C.) are those corporate entities for which many corporation statutes make special provision, regulating the use of the corporate form by licensed professionals such as attorneys, architects, accountants, and doctors.
Doing Business As : (DBA): denotes a business name used by a person or entity that is different from the person's or entity's true name. Filing requirements vary and are not permitted for some types of businesses or professional practices. DBAs can be sole proprietorships, or can be used by corporate entities to reserve "brand names", such as those of chain stores owned and operated by a holding company or other "umbrella".
Business Structures
SP (Sole Proprietorship) : A simple structure in business.
GP (General Partnership) : An investment structure, limiting both the liability and the participation of the investor. An investor who takes an active role will be deemed a general partner, and become exposed to unlimited liability.
LP (Limited Partnership) : (limited partnership): a partnership where at least one partner has unlimited liability and one or more partners have limited liability.
Corporation : The most popular Canadian business structure is the corporation. This is a company which has an entity separate from its owners and must pay taxes separately as well.
Joint Venture : A business activity shared by two or more business entities. The joint venture's activities must be finite in terms of either time or scope.
India Business Structure
Sole Proprietorship : liability is unlimited.
Partnership : liability is joint and unlimited. Active and Sleeping Partners concepts.
Limited Liability Partnership : Liability is limited.
HUF (Hindu Undivided Family) : businesses owned by a joint family belonging to Hindu religion.
Cooperative
Family Owned Business
Pvt. Ltd. (Private Limited Company) : May have 2?50 shareholders; shares are held privately and can not be offered to public.
Ltd. (Public Limited Company) :
USCorporatesolution,  Leading Offshore company formation in USA offering Company formation in USA for Non Resident, Company formation service in USA, Company formation in USA.